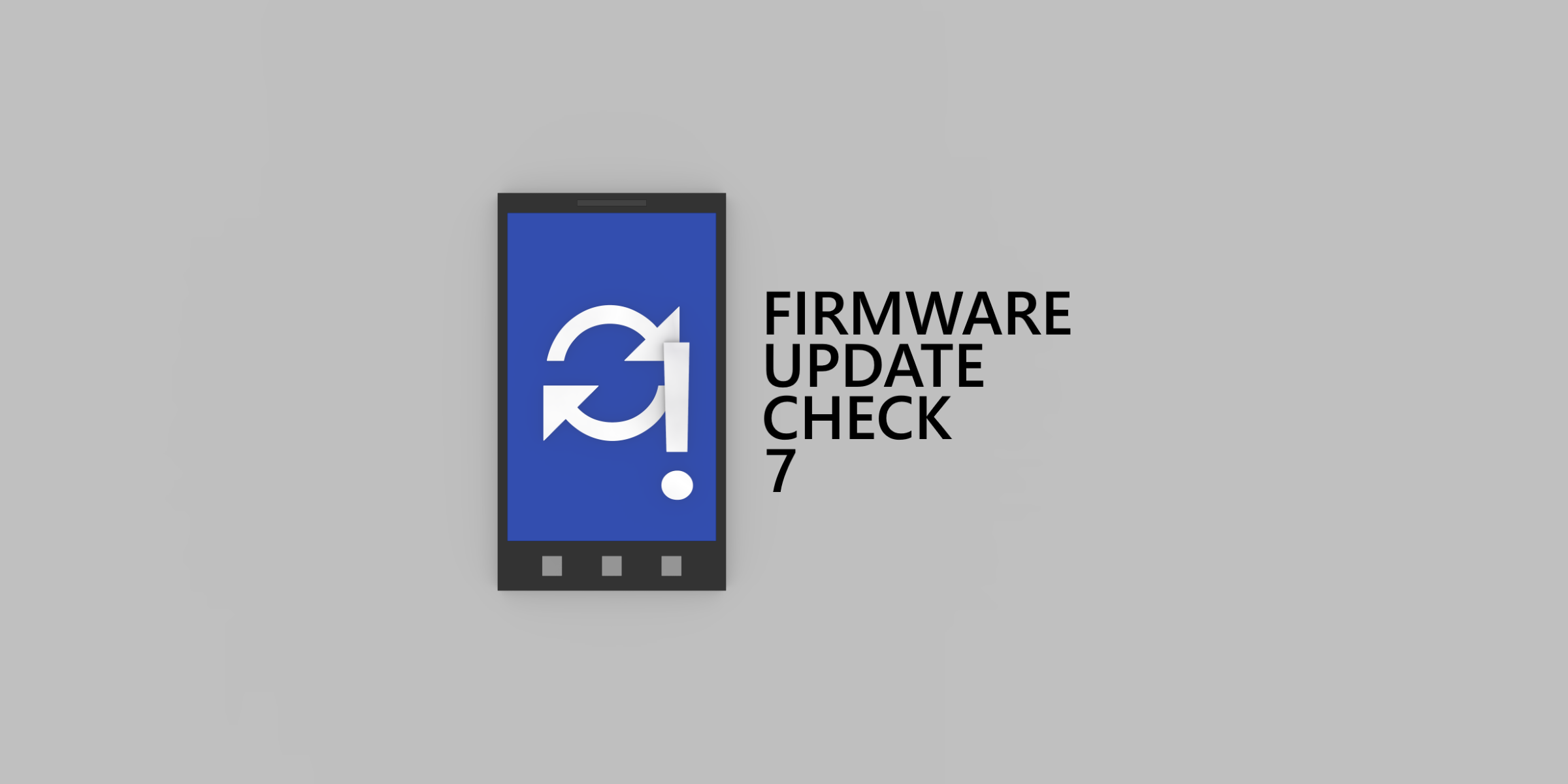 It's been a long time since I updated Firmware Update Check the last time.
Finally, after exactly two years since the last update and almost six years since the release, Firmware Update Check got renewed and arrives to version 7.
Here is the changelog:
The app has been completely rewritten. A particular motivation has been the shift of several server-side functions, so that it can be maintained even after the imminent closure of the Windows Phone 8.1 (and earlier) Store.
New graphical interface and icons, now with Hamburger menu and Fluent Design elements, a new thing among Windows Phone 8 apps on the Store.
New menu with information about your device. Now it is also possible, using the appropriate button, to copy the data in the system clipboard.
Important renewal of the section on the suitability of Windows 10 Mobile. Now it includes more details and many more devices.
The sections related to news, tutorials and tools have been renewed and updated.
Introduced a small section with notifications by the developer.
Introduced the section with all versions of Windows 10 Mobile released, public and Insider. For versions still supported there is a countdown in days to the end of support date.
Improved multilingual support.
As you may have noticed, in the last few months the app purchase for this app has been lowered to € 0.99.
In the future I would like to make the app become a UWP, but it's not something that will arrive soon. Currently I'm planning to finish updates to some of my apps. I may release a status page in next weeks.
See you at the next project!