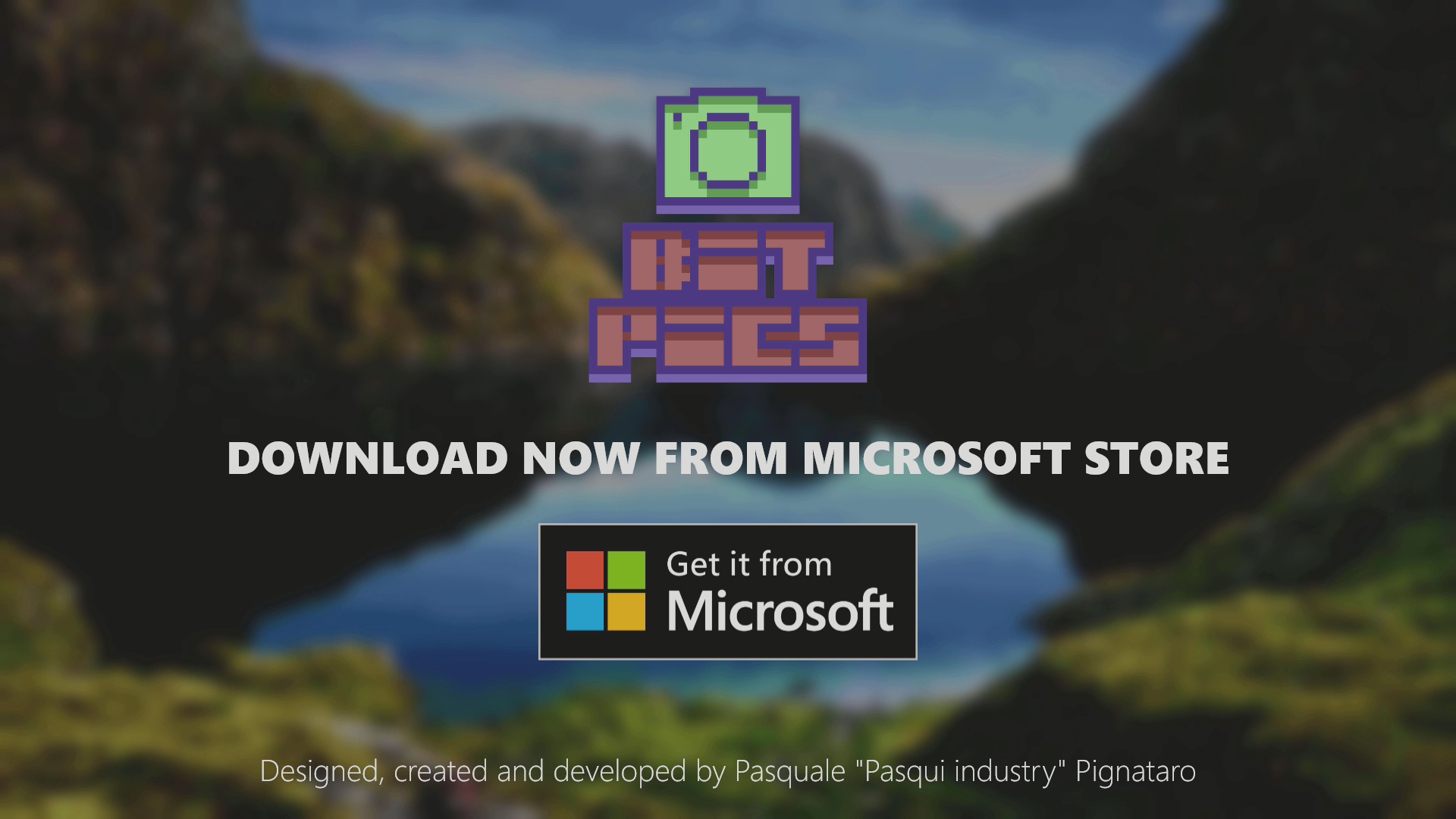 Hi! I've (finally) released my new app called BitPics. This app is available for the Universal Windows Platform, including PC, Tablet, Mobile, Xbox, Holographic etc.
Nota per gli utenti di lingua italiana | Potete leggere un articolo ufficiale in lingua italiana su WindowsBlogItalia cliccando qui.
With this app, you'll be able to create your own pixel art by adding some filters to your photos or pictures.
There are more than 20 platforms to choose, with their unique combination of color palette and resolution.
Main features:
Choose from more than 20 platforms. A platform is a combination of color palette and resolution.
Create your own custom palette (Limited to 1 palette with 4 colors without the add-on purchase).
Very easy to use, with ribbon style menus and Fluent design.
Take a photo, open a file or drag and drop a picture inside the app.
Save (high quality png or compressed jpg) or share with few clicks.
The default options are made to be very easy to use, but it's possible to change some parameters:
Set the best brightness and contrast.
Choose the aspect ratio. You can keep the original image ratio or use the one available in the choosen platform.
Add light or full black scanlines.
Double the pixel width (an effect used in some home computers).
Choose the pixelation amount.
Set the final image resolution. Do you want an high resolution picture or a 1:1 (one pixel in the picture is one pixel in the file) non-scaled one?
This app is available for free and it's supported by an in-app purchase that will remove the ad banner and will allow the creation of more than one custom palette with more than 4 colors.
For any feedback or suggestion, please contact me. You'll find my contact links inside this page or within the app "about" page.
Enjoy!